Street Law-Uganda (SLU) notes with great concern the wave of human rights violations and abuse during the COVID-19 lock down period in Uganda, despite the existing legal and institutional mechanisms for promotion of human rights and access to justice. While enforcing the government's directives on combating Covid-19, security agencies have beaten, arbitrarily arrested, and shot civilians, including vendors, journalists, and mostly opposition politicians. A number of journalists have been arrested, harassed or assaulted since March 19[1] . Some of the notable violations are as hereunder;
On April 19, 2020, the Mityana Municipality Member of Parliament arrested by security agents, tortured and detained for over one week without the due process of the law taking place.
On March 26, police shot two construction workers, Alex Oryem and Kassim Ssebudde, who were riding a bodaboda motorcycle in Mukono District.
March 28, six police officers shot at a group of people in Bududa, in the Eastern region of Uganda, injuring one, ostensibly to enforce the ban on public gatherings.
On March 26, members of the LDU used wires and sticks to beat people, including motorcycle riders and vendors selling fruit and vegetables in downtown Kampala in an apparent attempt to punish non-compliance with the measures to close non-food markets.
On March 31, Alfred Ssembajjwe, a Journalist was attacked by LDU personnel wielding sticks.
On March 29, community residents and police raided a shelter for homeless lesbian, gay, bisexual, and transgender youth in Wakiso District, beat and arrested 23 people, including shelter residents[2] for allegedly disobeying the government's directives by residing in the shelter.
Government should note that, Police brutality is always prohibited, pandemic or no pandemic. The coronavirus pandemic does not give the government and authorities the right to attack critics and opposition members or dispense with due process.
States parties to the African Charter on Human and People's Rights are obliged to take appropriate measures to give effect to the rights, duties, and freedoms enshrined in the charter, including through taking measures necessary for preventing threats to the life, safety, and health of people, but these measures must also respect human and peoples' rights and protection of vulnerable groups.
Based on the above, Street Law Uganda (SLU) demands that;
The basic human rights of people should be at the center of the government's response to this pandemic, especially those who are most vulnerable like street vendors, and homeless youths.
The government should instruct all enforcement officers not to use violence and publicly hold those who do commit abuses to account.
Uganda's authorities should urgently look into these allegations and hold those responsible to account.
The security agencies should follow the laws of Uganda while executing arrests.
Statement issued by
Street Law Uganda (SLU)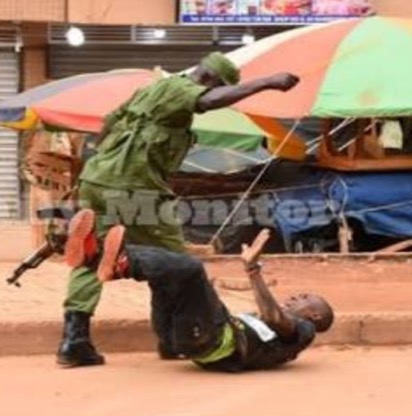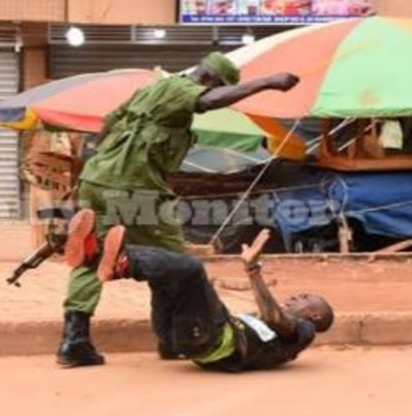 ---
[1] The Committee to protect Journalists – Report 2010
[2] Human Rights and Protection Forum (HRAPF), a legal aid organization, report.